Trace the details of the conflict, from the complexity of its origins, through the many battle fronts, to the end of the war and the consequences of the peace settlement.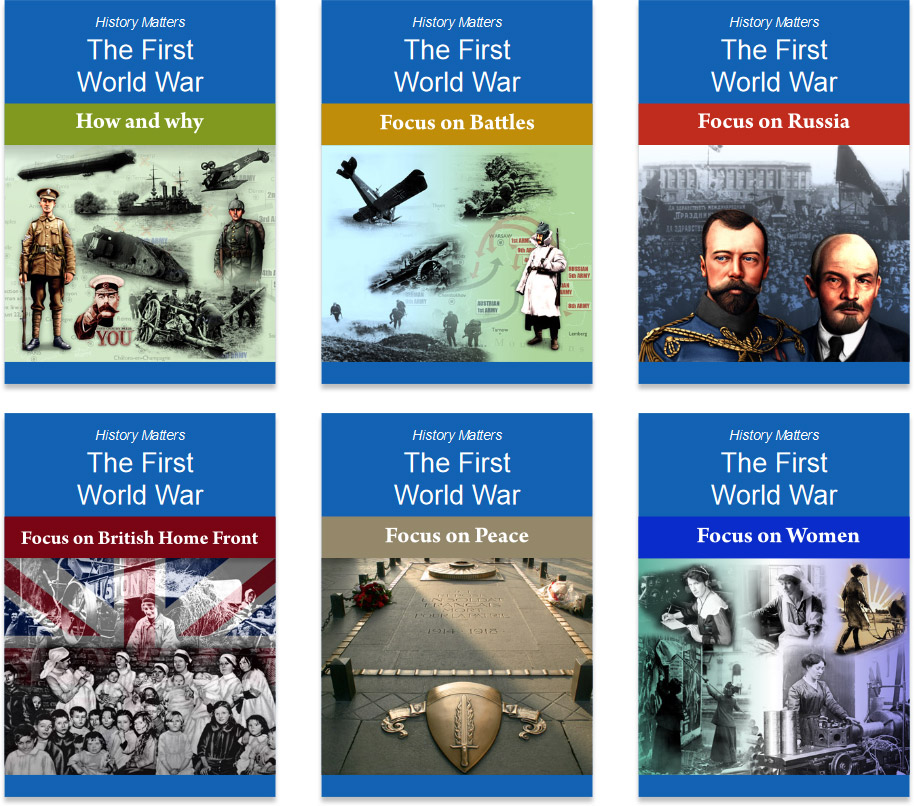 The centre-piece of the primary-level bookshelf covers the events of 1914-18, with additional volumes focusing on the nature of the warfare and the major battles, the role of women in the war, the British home front, Russia and the Communist Revolution of 1917, and the outcomes following the peace settlement.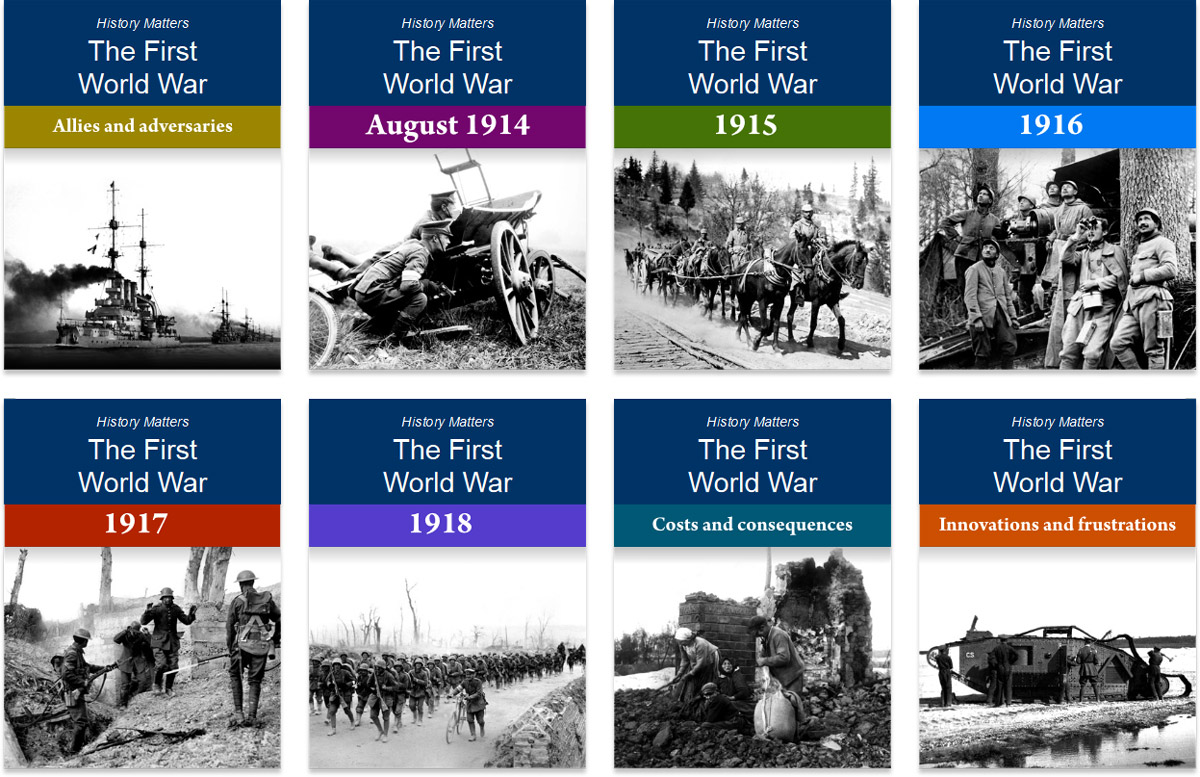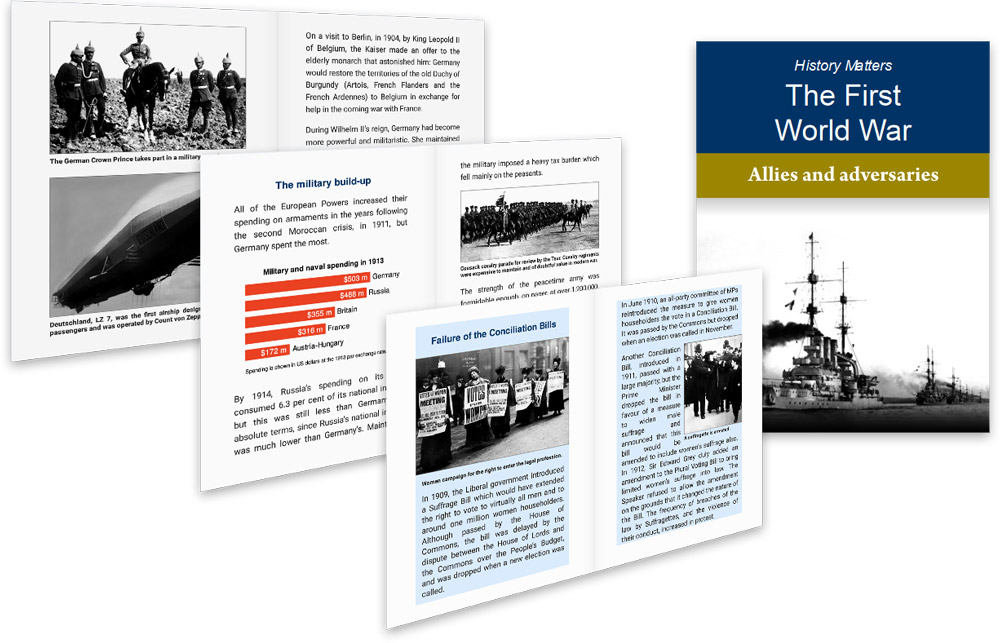 There are eight volumes on the secondary bookshelf. Coverage of the war starts with an overview of the pre-war world and an examination of reasons for the conflict and follows military fortunes on the battlefields and diplomatic and social developments on the home fronts, with one volume for the events of each year of the war.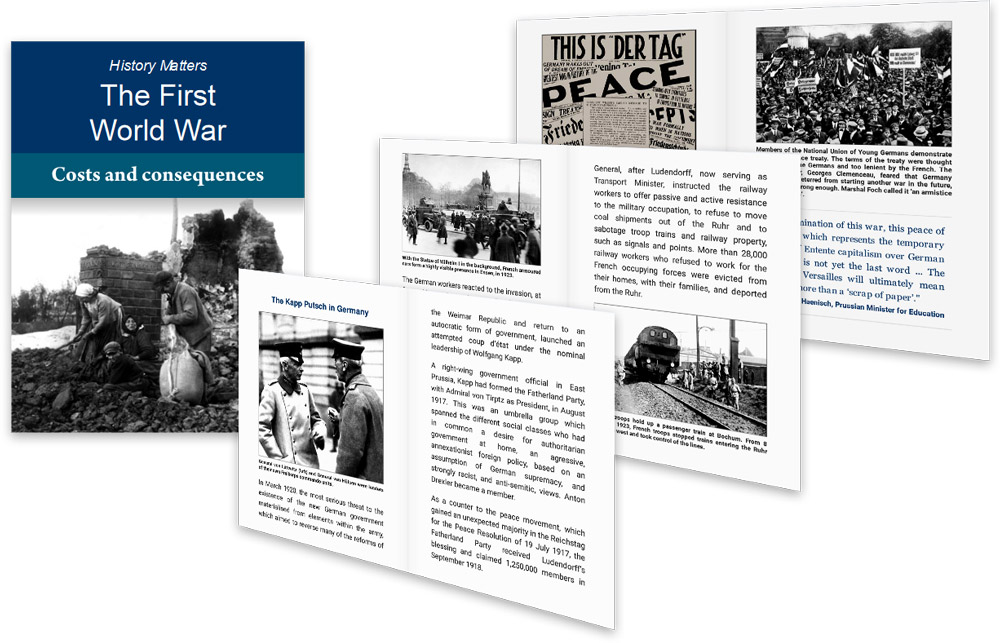 The peace settlement is covered in detail, together with some of the consequences and an analysis of the human and financial costs of the war.
Developments in post-war Germany are examined, including the Weimar government's default on reparations payments, the Allied occupation of the Ruhr, and the emergence of the Nazi Party.
The final volume explains how technological developments shaped the way in which the war was fought and both opened new opportunities and limited the generals' options.