Available now
Saxons, Vikings and Normans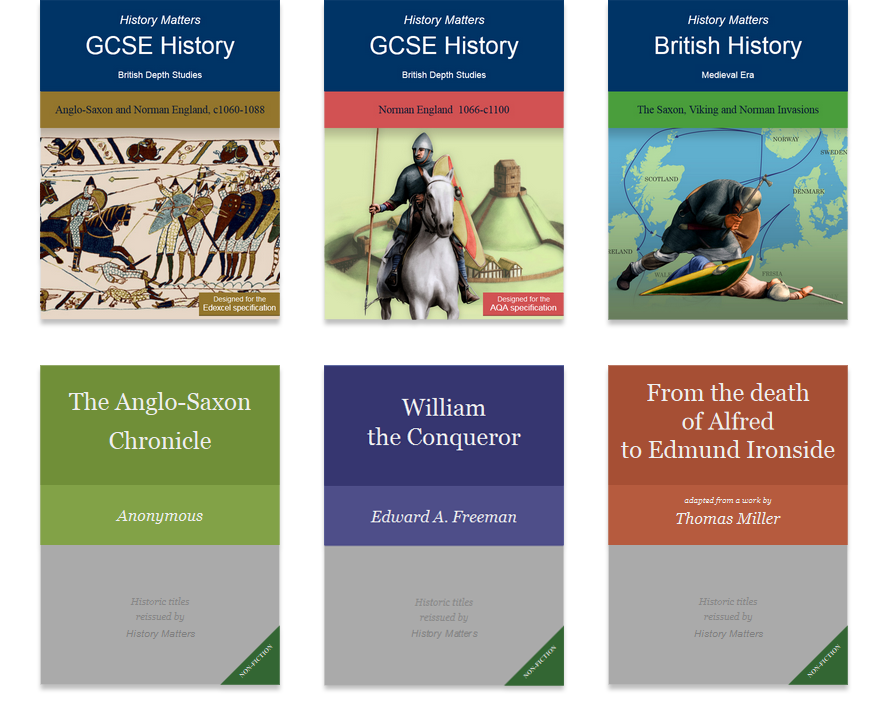 The age of invasions of the Anglo-Saxon tribes from northern Germany, the Vikings and the Normans established and shaped the kingdom of England, and forms an essential period of study for all schools.
History Matters' coverage of this fascinating period contains texts by several authors, including GCSE (9-1) textbooks for the in-depth studies of Anglo-Saxon and Norman England, illustrated with specially commissioned artwork and colour photographs, as well as original source material, such as the Anglo-Saxon Chronicle, detailed timelines and presentations, and historical novels.
Visit the Saxons, Vikings and Normans page to find out more.